Ambhara Hotel Jakarta
Ambhara Hotel Jakarta invites you to experience a unique merger of contemporary European style and Indonesian hospitality. As one of the most exceptional 4-star hotels in Jakarta, we offer business and leisure travelers a refined yet intimate gateway to South Jakarta.
benefit
Free Late Check Out*

Room Upgrade*

Best Rate Guarantee
New Year Stay & Dine
IDR 1,400,000
---
Rate Includes:
Buffet Breakfast for 2(Two) persons
Dinner for 2(Two) persons
Parking, Free Wi-Fi
Government Tax & Service Included
Meal Plan:
BOOK NOW
Term Condition:
Book this rate with the following terms:
Booking Period
11 - 30 Dec 2023
Minimum Stay
1 Night
Stay Period
31 - 31 Dec 2023
Booking Time
Any time
x
Rooms & Suites
Designed for short stays and extended stays, our 4-star accommodation provides the best location in the city, in the exclusive, upscale area of South Jakarta, adjacent to the Pasaraya The Pride of Indonesia shopping mall.
Ambhara Hotel Jakarta features 223 cozy Deluxe Rooms or spacious Suites with free Wi-Fi, coffee and tea-making facilities, safe deposit boxes, and writing desks. Smoking and non-smoking rooms are available on request. Blending classic Indonesian design with modern, European-style comfort, all accommodations serve as an oasis of tranquility for business and holiday guests.
Dining
When planning where to eat during your stay in Jakarta, Ambhara Hotel Jakarta offers a range of top dining options. Considered among the best places to eat, relax and socialize in Jakarta, our Nirwana Lounge blend fabulous cuisine with sophisticated yet casual ambiance ideal for any gathering. For breakfast, lunch and enticing confectionery items, be sure to visit Dapur Pelangi restaurant.
Nirwana Lounge

Nirwana Lounge is close to the bright side of lobby, offers a cordial ambiance, really ideal for range of purposes, relaxing with colleagues to talks and cackles, features a great selection of hi tea.

discover
SPA & Health
ENJOY 4-STAR AMENITIES FOR BUSINESS & LEISURE TRAVELERS.
Ambhara Hotel Jakarta offers a refined 4-star sanctuary in the heart of South Jakarta. Designed to offer a world of relaxation to ease busy business and leisure lifestyles, Ambhara Hotel showcases the perfect blend of elegance, hospitality, and comfort. From free Wi-Fi and airport transfer.
Dear Our Valued Guests,
Kindly be informed that our fitness center is temporarily closed until further notice due to UNDER MAINTENANCE. We apologize for the inconvenience and appreciate your kind understanding.
Swimming Pool

Refreshing and clear-blue water awaits you on the lobby level floor of hotel. Enjoy a skyline view while savouring cocktails and finger food from Cascades Poolside .

Fitness Center

Burn off those calories with our finest levels of service, upated technology and wellness equipment.

Spa

Give your body a little love, it deserves it. Enjoy our Spa treatment to indulgent your body after daily activity. Opening hours : 10.00 – 24.00 Location : 4th fl

Dayana Tobaccos

Dayana Tobaccos is the largest Indonesian Premium Cigars, located at lobby level. Serve a premium tobaccos quality, comfortable cigars lounge and friendly atmosphere with a classy taste. Opening Hours : 09:00 – 19:00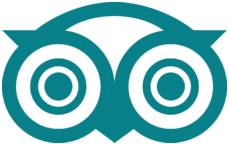 Our guests tell it best
Experiences
Monas

Monas or National Monument is a 132-meter-high memorial monument built to commemorate Indonesia's independence struggle in 1961 and opened to the public in 1975. The monument has a gold-plated fire tongue that symbolizes the blazing spirit of Indonesia's.

Blok M Culinary Area

In addition to little Tokyo, enjoying culinary tourism in the Blok M area is also an activity that is a pity to miss. At night, visitors can enjoy a variety of traditional culinary delights that sell in the Blok M Square area. Hundreds of types of culinary can also be enjoyed while sitting at a table or chair or sitting in the area provided.

Little Tokyo

Located in the Blok M Square complex, The Little Tokyo is a nickname for the area because of the many restaurants and entertainment venues that are nuanced in the Japanese state. Every year the location of The Little Tokyo is often used as a place for Ennichisai's Japanese culinary and cultural events

Istiqlal Mosque

Recorded as one of the largest mosques in Southeast Asia, the Istiqlal Mosque has a giant dome, seven main entrances and twelve round columns that give a grand impression on this mosque. Built to commemorate Indonesian independence, this mosque was opened to the public on February 22, 1978 and can accommodate more than 120,000 worshipers.

Jakarta Cathedral

The Jakarta Cathedral Church has the official name of Santa Maria Protector Appointed to Heaven. This church has extraordinary neo-Gothic Catholic church architecture. Having three main towers, two of these towers have a height of 60 meters and are referred to as "Fortress of David" and "Tower of Ivory", while one other magnificent tower with a height of 45 meters is referred to as "The Angelus Dei Tower".

Fatahilah Museum

At first the 1,300 m² Fatahilah Museum functioned as the administrative headquarters of the Dutch East Indies company which was built in 1707. Having a collection of around 23,500 objects, the Fatahilah Museum has collection objects from the Dutch East Indies company, Betawi-style furniture, 16th century maps , replica of the Tugu Inscription and also a replica of the Padrao 1522 monument.

Surabaya Street

Located in the Menteng area of ​​Central Jakarta, the name Jalan Surabaya is already familiar to antique lovers. Here visitors can find a pile of items that have historical and high-value stories, ranging from antique telephones, various Chinese jars, VOC-era money, statues, ancient lights, small teapots and tall glasses from ancient times in ancient Java to be found here.